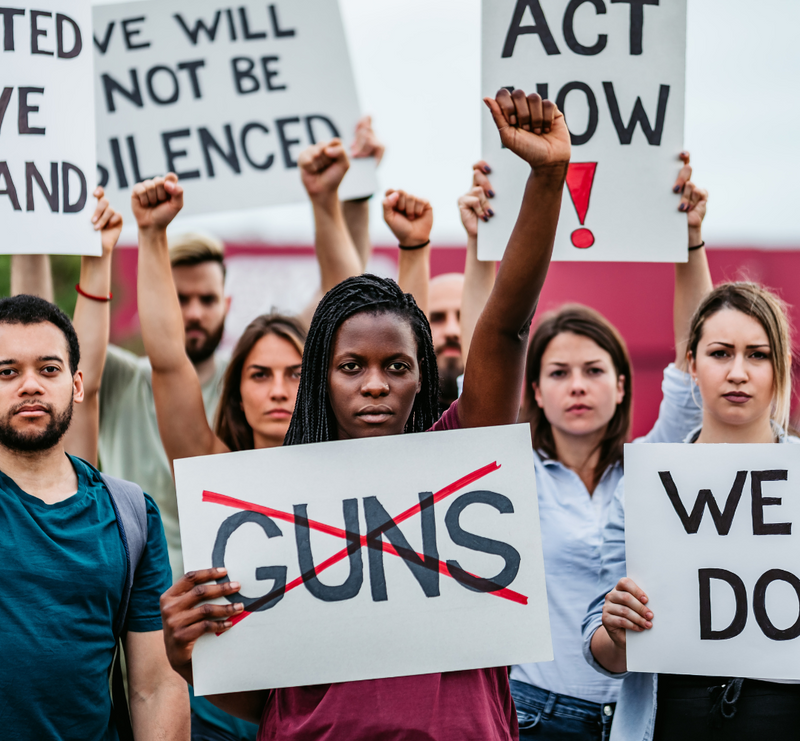 Hey there, Mama! I hope you and your family are doing well. I wanted to talk to you today about a topic that I know is on a lot of our minds: school safety.
Unfortunately, this issue hit close to home last week with the shooting at Covenant School in Nashville. As moms, we all want to do everything we can to keep our kids safe, and that's why I wanted to share some resources and organizations that are fighting for stricter gun laws and better school safety measures.
Let's start by getting real about the issue of gun violence in schools. It's not something that any of us want to think about, but we have to face the facts. According to the CDC, nearly 1,300 children die from gun violence in the U.S. each year. That's a statistic that hits home for any parent.
RESOURCES:
So what can we do to help change this? Well, that's where some amazing organizations come in. I want to introduce you to Moms Demand Action for Gun Sense in America, Sandy Hook Promise, Everytown for Gun Safety, and the Gun Violence Archive. These groups are working tirelessly to promote safer gun laws and protect our children.
Moms Demand Action, for example, was founded by a group of moms who were outraged after the Sandy Hook shooting. They've since grown into a nationwide movement that advocates for common-sense gun laws and responsible gun ownership. On their website, they have a ton of resources specifically for moms, including tips for talking to our kids about gun violence.
Sandy Hook Promise is another organization that was founded by parents who lost their children in the tragic shooting at Sandy Hook Elementary. Their mission is to prevent gun violence before it happens by promoting mental health and wellness and advocating for gun safety laws. They also have a "Say Something" program that teaches students and educators how to recognize warning signs and report potential threats.
Everytown for Gun Safety is a coalition of mayors, survivors, and everyday Americans who are working together to promote safer gun laws. They have a Moms Demand Action program, as well as resources for students and educators.
The Gun Violence Archive is a non-profit organization that collects and analyzes data related to gun violence in the United States. They provide a wealth of information on gun violence incidents, including the number of deaths and injuries, the location of the incident, and the type of gun used. By understanding the scope of the problem, we can work to find solutions that make our schools and communities safer.
And let's not forget about the importance of talking to our kids about gun violence. It can be a tough conversation to have, but it's important that our kids know how to stay safe and what to do if they ever encounter a dangerous situation.
In addition, I wanted to recommend an age-appropriate book that can help facilitate these conversations with our kids. A Kids Book About School Shootings is a thoughtful and informative book that was written by Crystal Woodman Miller, Columbine shooting survivor, mental health advocate, and warrior of hope who encourages others in the challenges they face. She's also the creative director of making magical memories for her 3 kids and husband and attempts to love others like she has been loved by God.The book is appropriate for kids aged 5-8, and it presents the topic in a way that is both accessible and empowering.
Together, we will end gun violence. -moms demand action
So, Mama, now that you know about these amazing organizations and resources, what can you do to get involved? There are actually a lot of ways that we can make a difference, even as busy moms. We can start by contacting our elected officials and urging them to support common-sense gun laws. We can also get involved with local advocacy groups, attend town hall meetings, and even run for office ourselves!
I want to hear from you, Mama have any other resources to share with the mom culture community?
Let us know in the comments below.