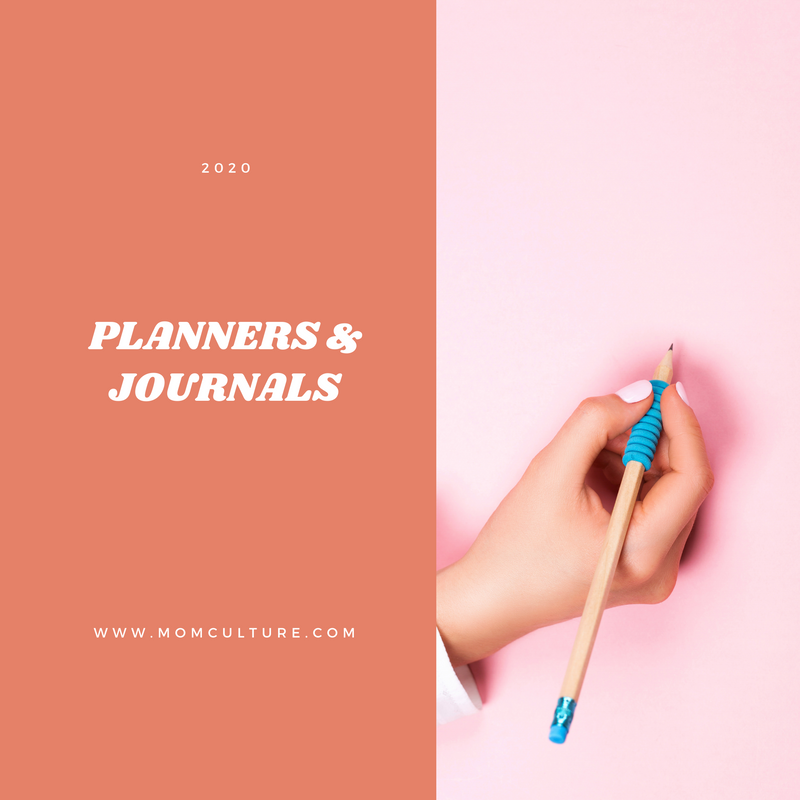 I still can't believe it's already 2020, and a new decade is upon us, ladies.
I guess it's time to get organized (or at least try to)!
I'm honestly not very organized, and it kills both my husband and those who work with me that I refuse to use my iPhone google calendar or accept their event request when they send them. Subconsciously, I think it's my background. I've always lived day-by-day and have never been a "planner," but considering that I have three kids, run a small business and have lots of things to juggle, I'm trying to work on it, pinky-swear!
Here are a few of my Mom Culture loves, (aka items I'm crushing on) to help you and me get organized and tackle the New Year in style.
 Planners, Journals & Notebooks 
You can't forget the witty and colorful writing gear to jot down your goals with and these are a few of my personal faves you can purchase from Bando or Walmart!
My goal is to try harder this year to actually "plan" and embrace the use of technology along with good old-fashioned paper goods. Apparently, you can't fully crush your goals if you can't remember them, mamas.
How do you plan on staying organized and on-track this year?  What are your favorite tools and planners?