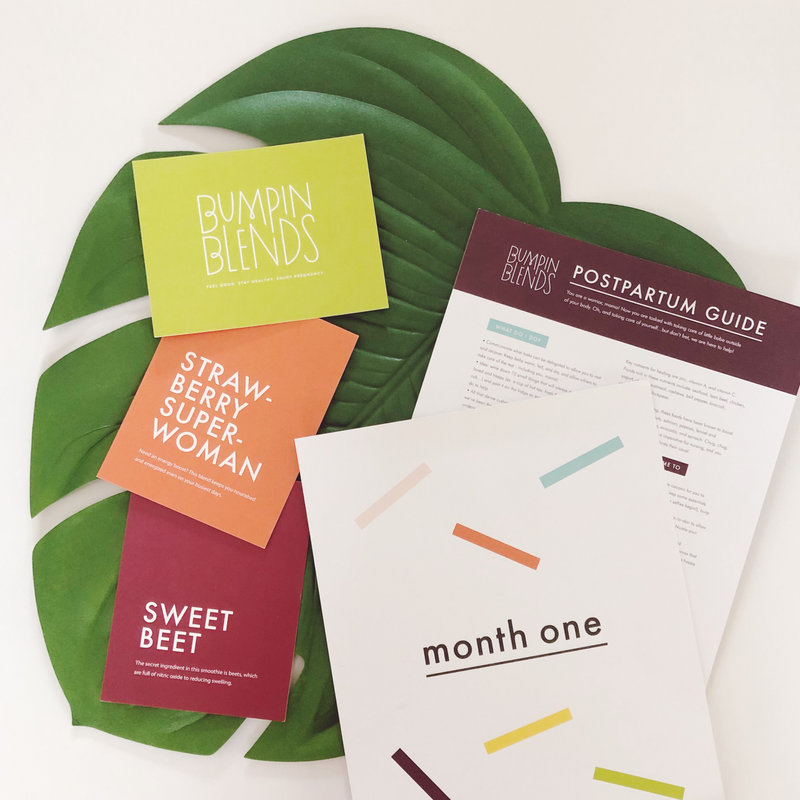 We're always on the hunt for collaborating with other fellow female-founded companies, especially those focusing on Motherhood our favorite topic here at Mom Culture.  We were so excited to partner with Bumpin Blends a member of the amazing Female Founder Collective to bring a fun giveaway to our followers on Mother's day weekend.  
This made by moms for moms company knows just how important the tiring job of building a human can be and that's why they've made it their mission to help simplify eating right for two or more with their custom smoothie cubes.  
Their smoothie cubes and lactation cookies are designed to support you during pregnancy and after with the right ingredients, ease of use and delivered right to your door taking the guesswork out of how to get the extra kick of healthy super foods a mama needs!
Blends: 
STRAWBERRY SUPERWOMAN
Need an energy boost? This blend keeps you nourished and energized even on your busiest days.
Drink to help improve your: fatigue, leg cramps, headache, immune system, milk supply!
The secret ingredient in this smoothie is beets, which are full of nitric oxide to reducing swelling.
Drink to help improve your: swelling, blood flow, headache, fatigue, milk supply.
PHILOSOPHIE X BUMPIN BLENDS LIMITED TIME BUNDLE
Philosophie and Bumpin Blends have teamed up to create a limited time collection of superfood smoothies designed to support energy, mood, milk supply, and iron levels for mamas. 

Ready to get blending mama?
We've got a sweet deal for you!!
 For a limited time, receive 25% off Bumpin Blends with the code MOMCULTURE