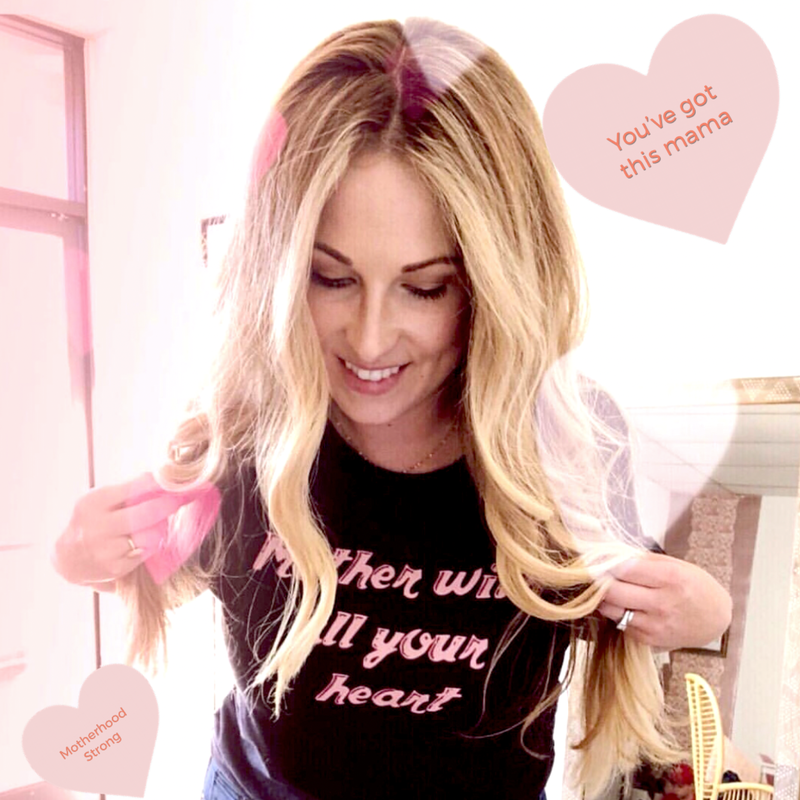 We recently asked four of our favorite Mom Culture content creators to join us in a Galentines Day giveaway and share with us either an ode to motherhood or what it means to them to 'Mother with all their heart' read what they said it doesn't disappoint.
@chasingmcallisters
"Dear Mama,
Today we celebrate YOU! We celebrate US!! (There's confetti, so you know it's true🎉) I think you're doing an AMAZING job, mothering with your WHOLE heart. I hope you will pause for even just a moment on this #galentinesday, and acknowledge all that you do and all that you ARE."
@theprefectmom
"When I thought about the words "Mother with all your heart," I thought about the many different things it means for me. Mothering with all your heart is taking care of myself, going on medication, asking for help when you need it, and knowing it takes a village to raise a family. It also means cuddles, love, kindness, and joy! It means making memories, Patience, and laughter. It also means disciplining our kids and making hard decisions. It is not having a clue what you are doing and finding confidence in that. It is knowing you are giving your kids the very best of you! " 
@modendaywonderland
"I'm going to be honest when I saw this picture the first thing I noticed was unwashed hair and the fact that my lack of makeup is uncovering more wrinkles than I'm sure I had last week. It took me a minute to get over myself and actually LOOK at this picture. Not the superficial imperfections that I'm constantly picking out, but the fact that this captures a beautiful bond between my daughter and I. This is what Mothering with all my heart truly looks like.
Moms can we; please take a minute to look in the mirror today and say to ourselves, you are beautiful just the way you are, then go love on our tiny humans, because they could care less if we have makeup on our faces, or stains in our sweats." 
@meg.boggs
"The sweetest motherhood moments are usually some of the most candid and unexpected ones, like the glasses snatch I never see coming. Or the random giggles I hear as she tugs on my pants just to look down and find out that she is giggling at a bag of potatoes. Or the moment I fell to my knees a few days ago crying in the middle of a grocery store because I thought we would never see Mr. Moose again just to be reunited the next morning. Maci has my whole heart, and I can't help but do my absolute best to mother with all of it. Through the sweet moments, the tough moments, the terrifying moments, and the moments that remind me just how special motherhood moments can be."
Mothering with all your heart means something different to everyone, what does it say to you?
Tag us on @themomculture and make sure to enter our giveaway ending Friday 2/15/19