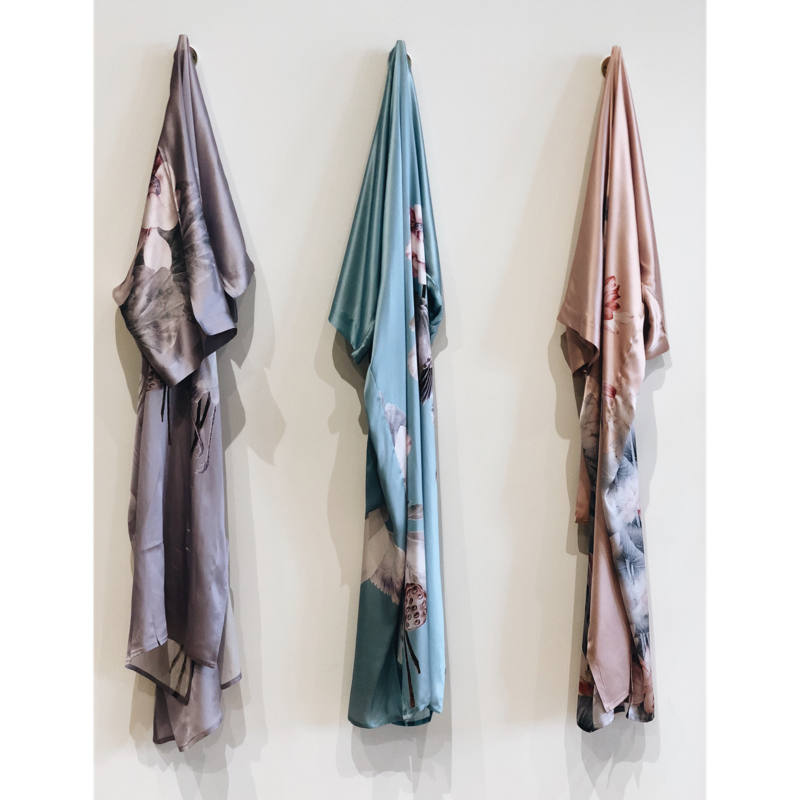 During our family vacation this week, we made a stop in San Francisco. If you've ever been there, you know that a few days is definitely not long enough to explore all that this city has to offer. There's incredible food, beautiful scenery, historic buildings, and of course, the Golden Gate Bridge!
We spent an entire day touring around Chinatown and as I walked past this storefront Kim+Ono, I knew I had to check it out! I was immediately hooked!
(And yes, I bought one for myself!). Keep reading to see which one I got!
The backstory with this company is that it is a family business that started 30 years ago in San Francisco. It initially opened as a boutique under the name "Old Shanghai" and has recently encountered a re-brand to the catchy name Kim+Ono.
These beautifully-designed kimonos start out as hand-drawn sketches on paper, then evolve to watercolor to create the modern, yet timeless and authentic Chinese brushwork.
Their designs have been featured on Style Me Pretty, Huffington Post, Cosmopolitan, and so many more. Check out their full list of press, here!
This is the robe I purchased: Peony & Butterfly Kimono Robe (in emerald).
Absolutely stunning and so comfy! It is made out of polyester charmeuse, which means it is machine washable in cold water, and hang dry. I fell in love as soon as I tried it on!
If you're ever in San Francisco, I highly suggest you check out their shop.
Kim + Ono is located at:
729 Grant Ave.
San Francisco, CA 94108
XO,
Sarah