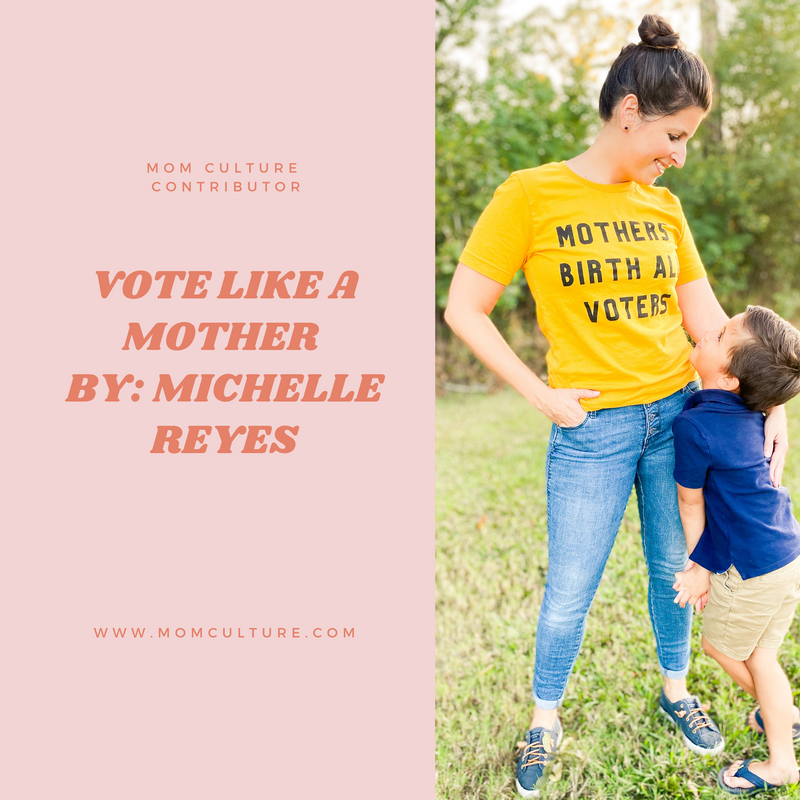 Today I brought my kids with me to vote.
My kids haven't been out much since the COVID stay-at-home orders began. I plan my outings to the grocery store for when they can stay home with their Dad, even though those times are not entirely convenient for our family. We've ordered most other necessities online and at this point, we should probably own stock in Amazon and cardboard box manufacturing. I've even somehow managed to avoid Marshall's all together. Oh how I miss Marshall's.
So aside from countless hours wandering through the beauty of nature, we've opted to keep our kids home. But today I brought my kids to vote.
You see, in my eyes, bringing my children with me to vote was a risk worth taking. Voices throughout American history have been stifled in some of the most important decision making processes, and it is my job to teach my children that their voices count. It is my responsibility to show them that no matter how timid they may feel, if they strongly believe something they have every right to voice it.
This election marks the 100th year since women were granted the right to vote, and approximately 70 years since my children's ancestors were able to gain citizenship in America as Asians. Without either of those milestones, my children would have no voice in our country's democracy. It is because of the deficits that still remain within the social justices of our society, that both of my children are being raised to be activists for civil rights; voting rights being one of the most basic of them all.

I am fearful of COVID, but I am more fearful of raising children that are unaware of the disparities in our country, and what can be done to begin to right them. I will raise activists. I will raise good humans.