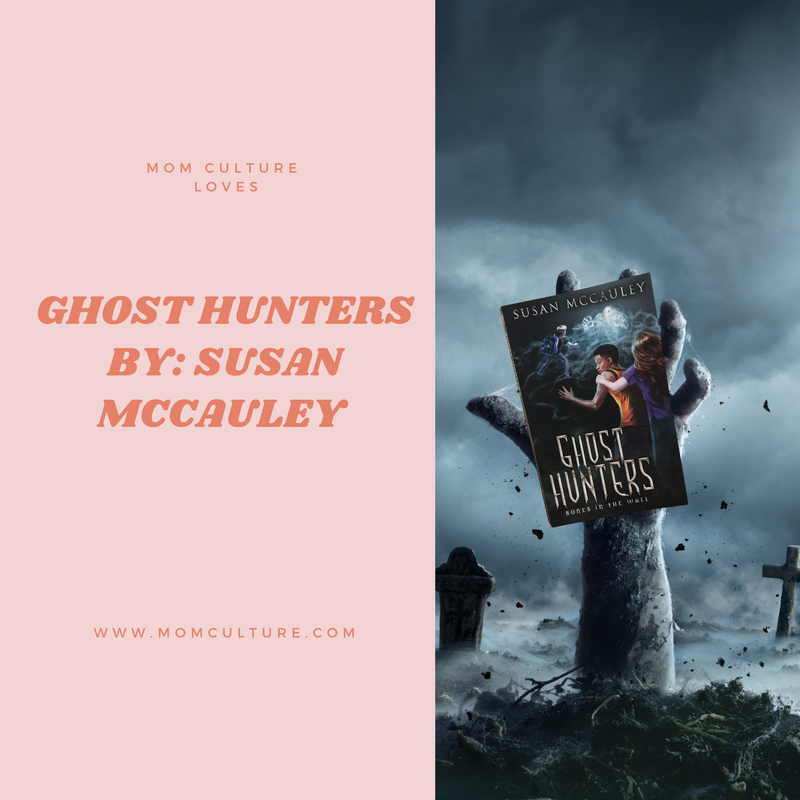 I love to read...and I want my children to love it to. The best way to do that is to have them read great books. When I pick up a book, I read the first 2 pages.  If it doesn't suck me right in, I'm out. The first 2 pages of Ghost Hunters Bones in the Wall will have you hooked.  After the first chapter, you won't want to put it down. I read the entire book in 2 days. I honestly couldn't put this book down. A super fun read from beginning to end.
I like to read what my kids are reading.  Especially when it comes to young adult books. I want to know that the content is appropriate for their age.  Ghost Hunters is fun adventure full of suspense, intrigue and friendship. There are a few fairly creepy/spooky parts but nothing terrifying. I found it appropriate for its suggested age range of 10-14.
The story follows 12 year old Alex, who, after a terrible accident, discovers he can see and talk to ghosts. Most are friendly but he soon finds himself being haunted by a very angry spirit. He teams up with his cousin,  his best friend and a couple of friendly spirits to solve the mystery of the bones in the wall and finally put the malevolent spirit to rest.
Susan McCauley does a great job with her character development. Each character has their own personality and it really shines through in her writing. The story is cohesive, detailed and intriguing. She is truly an amazing storyteller. As all avid readers know, when you find a brilliant author you read everything they write. I would absolutely read more of her books.
If you're looking for a fun ghost story this Halloween, Ghost Hunters Bones in the Wall is an absolute must read!