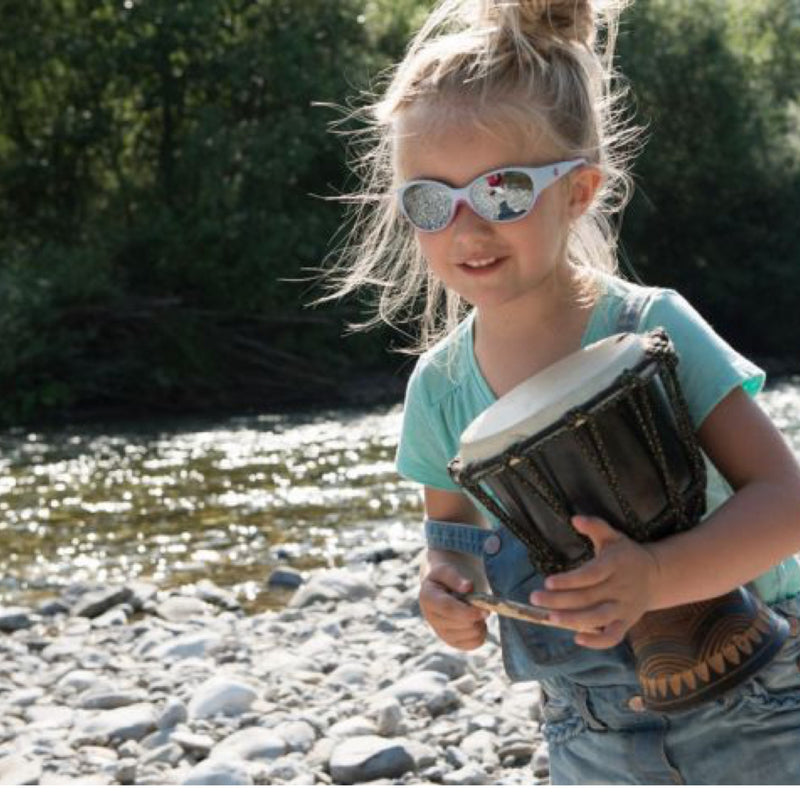 Kids playing outside is a good thing. Unfortunately, it can lead to eye damage if their eyes aren't properly protected. It is easy for parents to forget about making sure their kids sunglasses UV protection is sufficient, especially when things get busy. However, it is important to properly protect your children's eyes. Below is a little information on why.
Playing Outside Is Fun and Healthy
Physical exercise is an essential part of a healthy lifestyle at all ages. This is especially true for young people with growing bodies. They need to exercise to grow up strong and healthy. It doesn't hurt that playing sports and other outdoor games is a lot of fun.
Unfortunately, playing outdoors also means exposure to the sun. Excessive eye exposure can cause problems such as photokeratitis, photoaging and cataracts. The good news is that you don't have to keep young ones indoors just because of the sun. With kids sunglasses UV protection, your children can enjoy all the fun of the outdoors without risking their eyesight.
UV Light Reflects
Most of us are more concerned about UV radiation during the summer, especially while at the beach or on the water. This seems to make sense. The sun is at its hottest and strongest at those times. However, it isn't the only time that UV radiation can reach you and potentially cause harm.
If you've ever stepped out during a sunny winter day and been blinded by how bright the snow is, you've experienced UV light reflection. Proper eye protection is important while outside during the winter months in the same way it is during the summer. Really, it simply isn't worth risking your child's or your own eyesight just to avoid wearing sunglasses.
Keeping Young Eyes Safe
When you are having fun in the sun with your family, try to opt for shady areas when possible. Also, wear brimmed hats. These two strategies can help to keep everyone's eyes a little safer.
However, the best option is to make sure everyone has sunglasses. Keep in mind that there can be UV radiation even on cloudy days. Check to make sure your kids sunglasses UV protection is sufficient. They should block both UVA and UVB radiation. Additionally, a medium tint is ideal for offering comfort without being so dark that the wearer's eyes dilate.
Safety Gear Pro offers a large catalog of kids' sunglasses. We have many styles; so, you can be sure you'll find something your child likes. Our glasses offer excellent sun protection. We even have protective goggles for winter sports.
If your child needs corrective lenses, we offer glasses with prescription lenses. Safety Gear Pro is your source for kids' sunglasses.
Find the Right Pair Today
Don't wait to take care of your child's eyesight. The UV radiation from the sun can cause serious eye damage. Protection is critically important, especially at a young age. Check out Safety Gear Pro's catalog. We are confident you will find a pair your child loves and will be happy to wear. Take the first steps towards protecting your child's eyesight today.