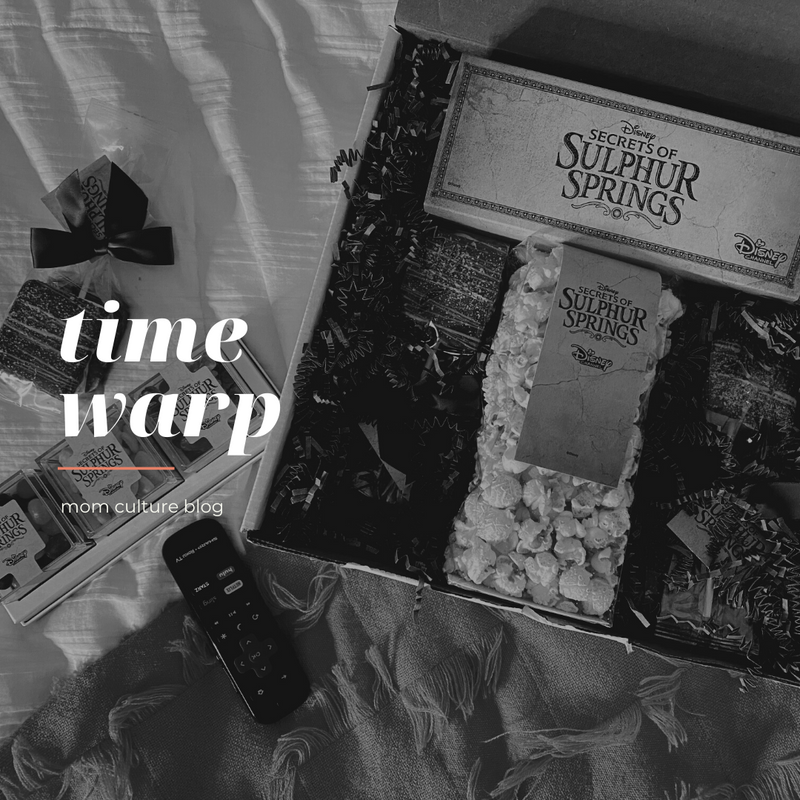 Have you tuned in to Disney's new hit show Secrets Of Sulphur Springs yet?
If not head to our blog post unlocking the Secrets Of Sulphur Springs. to catch up  and learn why this is our new favorite family show.
Make sure you binge watch the first five episodes to catch up I promise not to spoil it before you do, mama!


We were lucky enough to get another sneak peek at this week's new episode, "Time Warp," thanks to our friends at Disney Channel Pr.
Our little viewing parties have been the perfect mental break for my kids after a long day of virtual schooling and truth be told I'm enjoying this special bonding time with yummy sweet treats and thrills too!
This all-new Disney channel show has us on the edge of our seats each week with its mystery and suspense, and we're all sitting here wondering what in the heck happened at Tremont Hotel and where did Savannah Dillon go?
So grab the popcorn the kids, and your John Stamos signed autograph if you have one LOL and enjoy a little TGIF family show night this week sure to leave you and the kids wanting more!
Secrets Of Sulphur Springs airs of the Disney Channel Friday night 2/15 at 8 pm PST!
Let us know how your family is liking this new kid friendly mystery show.
XX Sarah