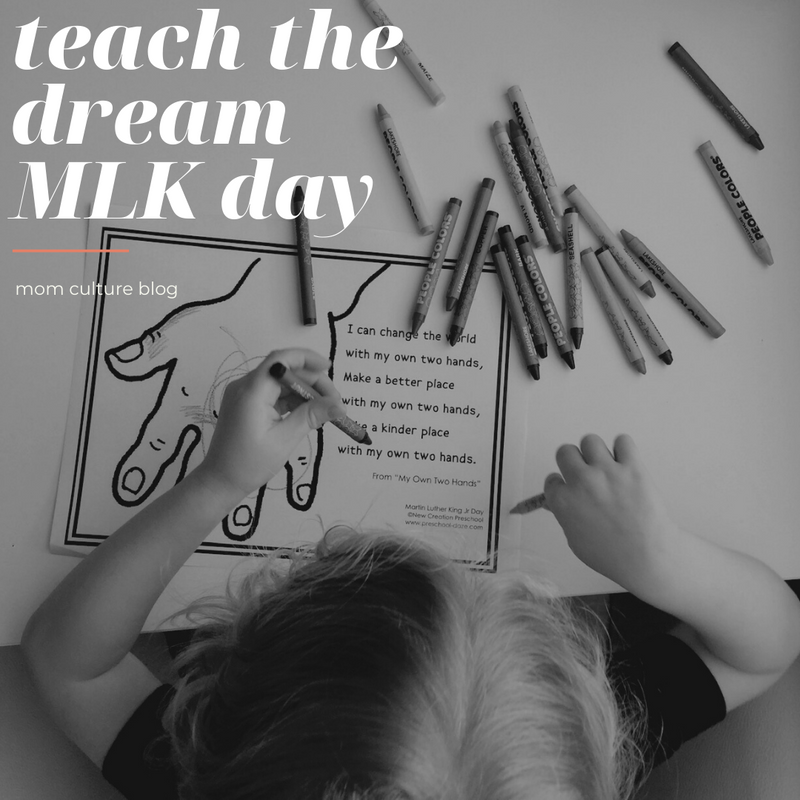 Hey, Mama 
Are you looking for ways to teach your littles about Martin Luther King Jr. this month or incorporate him into next month's black history lesson plans?
Check-out a few of my personal favorites below.
1.  A Kids Book About Racism  We added this to our library last year as a conversation starter with our then 1st grader.  I'm a big fan of this company and their little books with a big impact. USE CODE: MOMCULTURE2021
2. Who Was Martin Luther King Jr.?  All three of my kids have read this at different times, and it's perfect for any biography projects or to host a "moms book club" read-aloud with your littles.  
3. The Colors of Us Helps teach diversity and makes the perfect lesson plan crafting with our next two recommendations. 
4. People Shapes™ Are one of my kid's favorite crafts. We love to make people together and have a puppet show play.  This pack is diverse and makes for a great lesson plan to go with The Colors of Us book.
5. People Colors. I love Lakeshore learning and their diverse crafting supplies, especially the People Colors that come in a jumbo size for toddlers and littles, regular size crayons, and pencils, making your craft time diverse.

xx Sarah
✌🏻✌🏼✌🏽✌🏾✌🏿