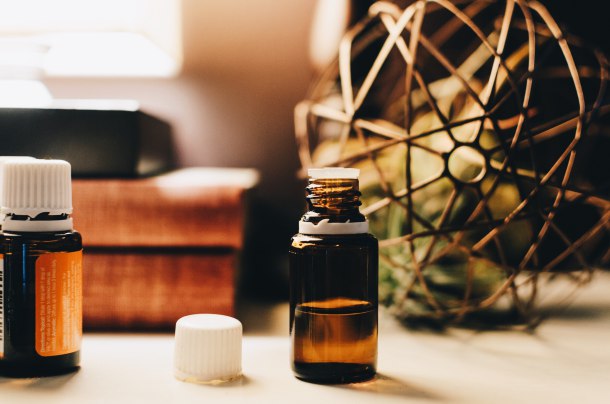 Today's blog is about the importance of keeping with your essential oil routine during the summer months. It is a guest submission by a dear friend, Tara of Gear Oils. You can check out her Etsy store here.
Summer is here, and for most people that means outdoor activities, BBQ's, watersports, the pool, the beach, the lake, the river, vacations sun bathing, and overall long days in the sun.  With the rays of the sun being the strongest between the hours of 10am and 4pm, when people are the most active, while outside it is always important to wear a sunscreen of SPF 15 or higher, reapply often to help avoid sun damage.  If you are also incorporating essential oils in your daily health routine, it is also important to not apply the oils on your chest, wrists, temples, or any area that will be exposed to the sun, and to keep your oils out of direct sunlight and the heat especially during the summer.  This is not to say that you should stop using your oils, please stay on your essential oil routine, just try and remember that although essential oils absorb quickly into the skin, they are still oils and can attract the sun to the area.  The best way to benefit from aromatherapy essential oils that are used for health concerns in the summer, is before leaving the house, apply your oils early on to the bottoms of the feet if you are planning on being outside for the duration of the day.  This way you are able to still get the aromatherapy health benefits that you desire and remain on your protocol.
Often times our summers are so busy that it is easy to forgo a particular essential oil routine while in the sun, or to forget to put on our sunscreen, or we are enjoying our outdoor activities so much that sunburns and possible sun damage can occur.  There is a natural essential oil solution if this happens to you and your family and that is GEAR OILS after sun care "Sun Burn Away" spray.  This spray is easy to travel with, and one that you can add into your personal home health apothecary to be ready when sunburns strike!  The "Sun Burn Away" spray is a combination of a few different essential oils such as Helichrysum, Peppermint, Lavender, and others oils that, when sprayed on the skin, have a cooling effect and also help reduce the onset of a sunburn by speeding up the healing capacity of the skin.  There is also a snowflake obsidian crystal inside every bottle of spray, to infuse the spray energetically with a stronger healing result. You are able to use this spray liberally on the sun burn area, and on children and adults alike, and since most sun burns last 3 to 5 days use as needed for relief but do not use and go back into the sun, but use as an after the sun care spray.
Lastly, essential oils can be a beneficial part of your summertime routine, but they are also meant to be used thoughtfully when sun exposure is involved.  Because sunburns can be linked to sun poisoning, if you suspect sun poisoning while treating a sun burn please seek medical advice immediately.  In conclusion, the information here is not intended to treat, cure, or diagnose any illness or disease, and should not take the place of medical treatment, but is provided to give you an essential oil alternative through aromatherapy during the summer months to help keep your body running like a well oiled machine with GEAR OILS.
A little background info on Tara of Gear Oils...
My name is Tara Baumann and I am trained and certified Aromatherapist, Herbalist, and Nutritionist for over 25 years, and the owner and operator of my company, GEAR OILS.  I am not a MLM company, and everything in my line is hand blended and created by me.  My product line is also Steampunk themed, and Steampunk is becoming more and more popular, you may have even seen Steampunk items at Disneyland, and I primarily vend GEAR OILS  at Steampunk shows throughout the country.  
The aromatherapy products that GEAR OILS creates are crystal infused, color therapy and chakra balancing therapeutic grade essential oil blends for Pain, Anxiety, Migraines, Insomnia, even a Beard Balm, a Mustache Wax, and much more.  The crystals that I place inside every bottle of oil corresponds with the ailment that I am trying to address.  For example, my best selling Pain Oil has Snowflake Obsidian in every bottle for the healing energy vibration that this crystal helps with pain.  The chakra and color therapy that I include is represented on the color printing of the label of every oil to bring awareness to the user, an is based on the seven chakras.  To use my Pain Oil again as an example, the color red is used on the label to represent the root chakra, and to ground the individual experiencing pain.
Every one of my therapeutic essential oil blends also comes with an information sheet explaining the key note oil in every blend, the crystal used in every blend, and its purpose in every blend, the storage, usage, and safety of every blend, as well as nutritional suggestions to compliment every bend, all written by me.
If you would like to see a sample of my product line please visit www.etsy.com/shop/GearOils or Facebook.com/GearOils and I also have testimonials, a five star rating, and I base my company a repeat customer base.  Going forward I will be writing a blog on how you can benefit by using essential oils in your personal and in your families care, and how you will benefit specifically by using GEAR OILS "Creating optimal health, with aromatherapy, to keep your body running like a well-oiled machine."
To read more uses for essential oils, read our blog post here.