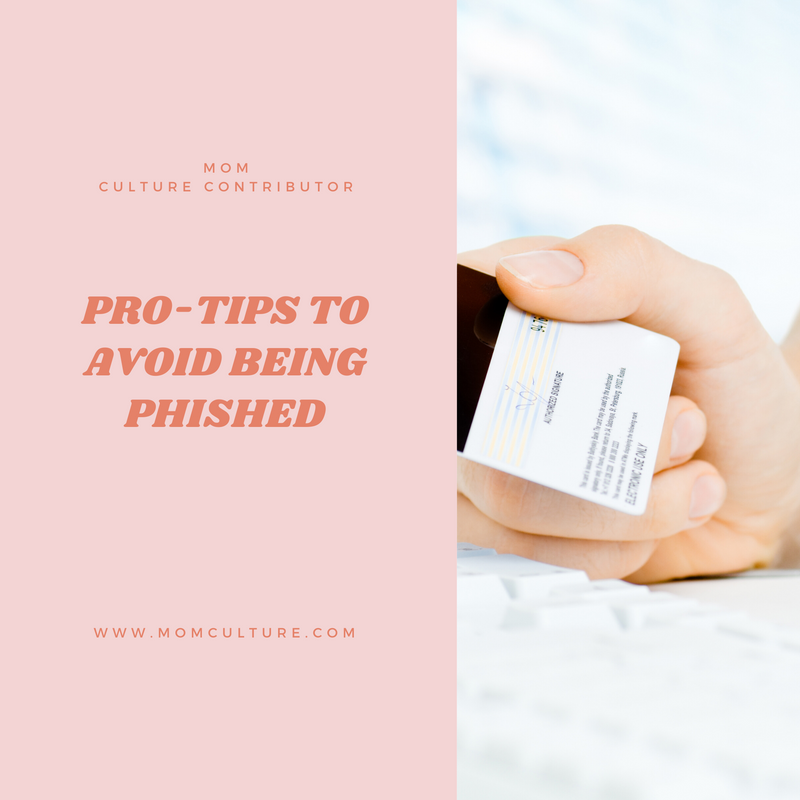 From updating you on their new disinfecting procedures to whether or not they were forced to close, almost every company you have ever done business with has recently sent you an email.  That deluge of information combined with our current national crisis and you have a scammers ideal playground.  Please be vigilant and question any correspondence that looks suspicious or attempts to acquire your personal information.
My husband works in cyber security and can't emphasize enough that keeping your personal information secure starts with not clicking that link.  The definition of Phishing is "the fraudulent practice of sending emails purporting to be from reputable companies in order to induce individuals to reveal personal information, such as passwords and credit card numbers".
Your bank, credit card company, the IRS, or ANY FINANCIAL INSTITUTION will NEVER ASK FOR PERSONAL INFORMATION.  When you forget your password or pin, you have to change it...because no one has access to that information. So if an email asks you to verify your password, pin number, social security number, mother's maiden name, name of your first pet or any other personal information...DO NOT REPLY!
If the email makes you nervous that something is wrong with your account, call that institution and speak directly to a person.    
Tip-offs for Phishing emails:
- If the subject says something like "Check Out This Link" or 'Open this Attachment', see if there is a personal note.  Your friend will include a note...Scammers won't.
- Look at the email address of the sender.  There may be misspelled words or a bizarre email address.    
- Phishing emails are normally demanding or intimidating: 'You have an unpaid invoice',  'This service will be renewed if you do not respond'.  'Click on the attached invoice to avoid penalties...' Again, call that company for more information.
- And please, if it sounds too good to be true, it probably is.
When in doubt, you can search the Subject line of a suspicious email and see if it has been reported as a scam.  
Bottom line... if you are unsure about a link or where it came from, don't click on it.  NEVER GIVE OUT PERSONAL INFORMATION VIA EMAIL OR TEXT.  Always call your bank or financial institution or the IRS if you are worried about your accounts or taxes.
***The FBI is warning Americans to be wary of scams targeting the upcoming federal payments to families and individuals.  Read more about it here  https://ktla.com/news/nationworld/fbi-warning-of-stimulus-check-scams/