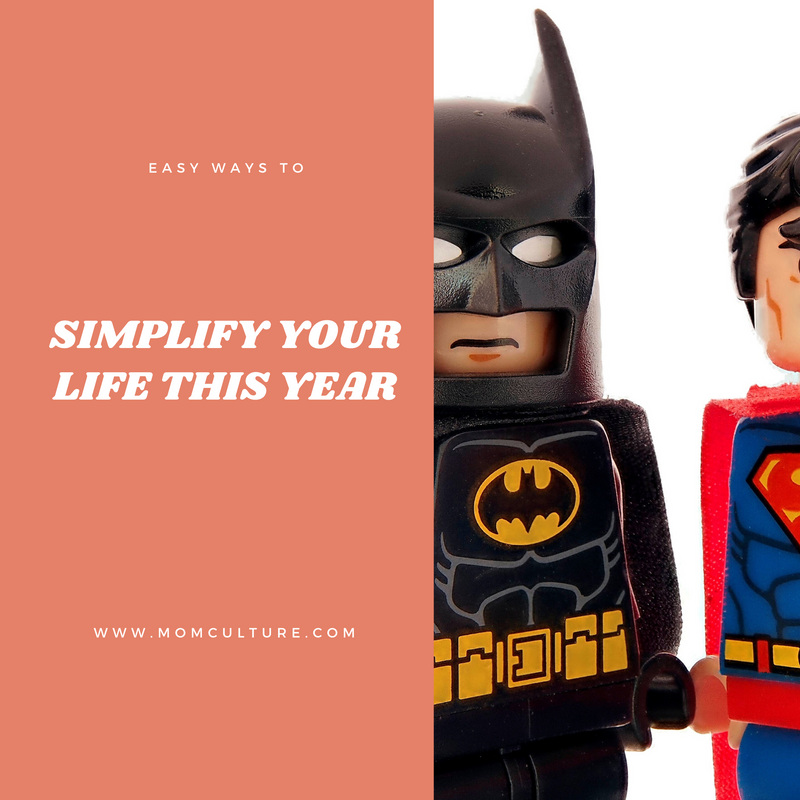 I'm so ready to simplify my life and the lives of my kids. I've been on this path for a couple of years and I've made a little progress. This year, I'm determined to find more ways to simplify our life. 
I'm starting with the toys.  We have too many.  I find that when I pack some toys away, my kids love the open space...and don't miss whatever I took away. They start being creative and playing silly games together.  But I realized that I had boxes of toys sitting in the garage, waiting for what?  I've decided it's time to let it all go. I have already donated several boxes of miscellaneous toys.  And in a stroke of genius, Lego has created a way for us to recycle our enormous pile of bricks. Through Lego Replay you can send back your undamaged bricks and they will be cleaned, sorted, and sent to the Boys and Girls Club and to schools to foster their Learn Through Play initiative.  I already packed up one large box and it couldn't have been easier. You just load your bricks into a box (I put them in a large trash bag first to keep them contained), print a label here, and drop them off at a FedEx office. It's so simple and so much better than throwing them out. 
So far, it's coming along nicely. Don't get me wrong, we still have quite a few toys, but we are slimming down to the toys that mean the most. We are all feeling lighter and even the kids agree that less is more. 
Other areas to simplify:
Kids clothes/shoes...how much do they really need?
Play dates/birthday parties...you don't have to go to every one.
Extracurricular activities...let them try one activity at a time.
School volunteering/donations...you are 1 of many parents, you don't have to do it all.
What are some ways you can simplify your life this year? 
XO,
Gina
~~~~~~~~~~~~~~~~~~~~~~~~~~~~~~~~~~~~~~~~~
Gina is a wife and mama to 3 tiny humans. Her and her family live in sunny SoCal. They enjoy hiking and being in the great outdoors together. To read more from Gina, click here.