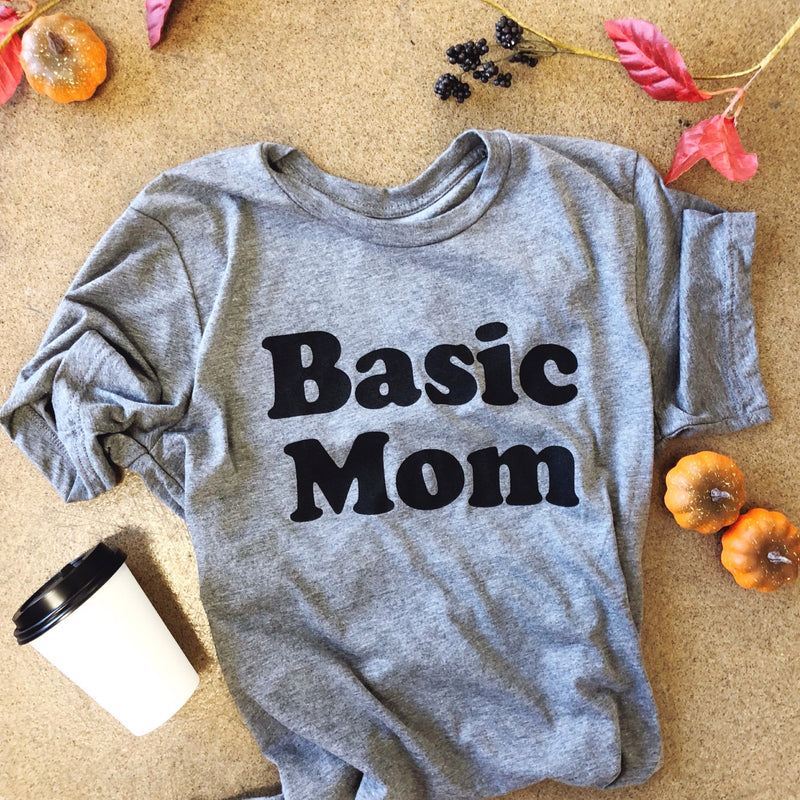 I love, love Halloween, but with all the events I attend with my three kids--from school carnivals to trunk-or-treats--I can't always be in full costume every time so I'm all about turning my daily mom faves into easy DIY costumes in a pinch!
The HIPPIE
The "hippie or flower child" is an easy peasy costume to achieve grab a favorite pair of old boot cuts or flairs pair it with one of our RAISE GOOD HUMANS graphics along with some Burks and top with a flower crown.
Shop this style: 
Universal Threads jeans /  Raise Good Humans tee / Scunci flower headband / Universal Threads Sandals
So BASIC
Nothing wrong with being "basic" and our Basic Mom tee is a fall fan favorite so grab those leggings, uggs and load up the PSL toss on a flannel and add some fake leaves to your hair for a totally basic on point costume.
Shop this style: 
The School Nerd
Classic nerd is always a fun easy costume and any former 90's mama surely has a plaid skirt on hand and of course some chucks.  Throw on your U of M tee add some tape to a pair of glasses and boom instant nerd who's totally head of the class!
Shop this style: 
The Tired Mombie
We loved the trend last season of all the mini mombies and seeing moms join in the fun with the exaggerated tired mom looks made for a hilarious and relatable costume.  Throw on our I BREED NON SLEEPERS tee or RAISING TINY HUMANS IS EXHAUSTING tee with your favorite sweats, slippers and shower cap for a tired and true easy costume.  Hot tip you can also basically roll right into bed if you wear this one...WINNING!
Shop this style: 
Jogger Vintage Wild Fable / Breed Non Sleepers Tee / Shower Turban / Xhilaration Khloe Faux Fur Scuff
I hope this helps you pick a Halloween costume you will love wearing to any event! 
XO,
Sarah