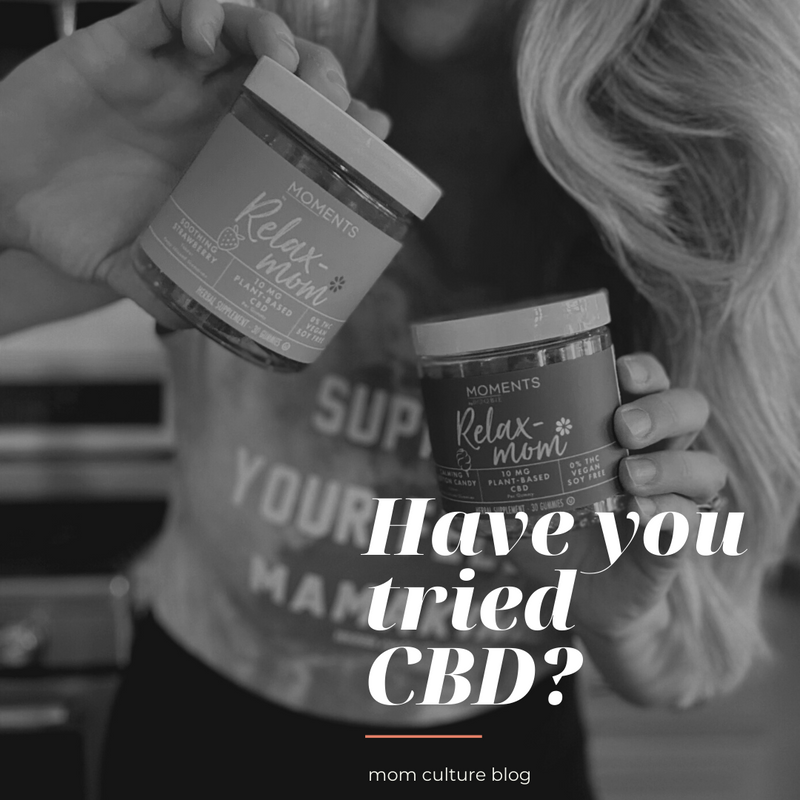 We love supporting our fellow mamakind out, especially our friends in business, and sharing products just for us mamas, so naturally, I was excited to try Boobie Superfoods newest product launch, RelaxMom CBD gummies. 
I've personally used a handful of CBD wellness products to help with anxiety, in insomnia problems, and ADHD, and to be honest, and the taste is always an issue for me. But not with RelaxMom. RelaxMom is offered in two delicious flavors Calming Cotton Candy and Soothing Strawberry. These are so yummy, especially the calming cotton candy ones. 
RelaxMom is made with all organic ingredients, including USA-grown hemp, and contains 0% THC. RelaxMom is also Vegan, Soy Free, Non-GMO, and Gluten-Free so it's a win-win for allergies, mama. 
 *please always consult your healthcare provider before starting any CBD regime.  
Want to give RelaxMom a try? We've got a code just for YOU!
Use our code: momculture15 for 15% off your order. 
Have you used CBD products? Tell us about your experience by leaving a comment mama. 👇🏼