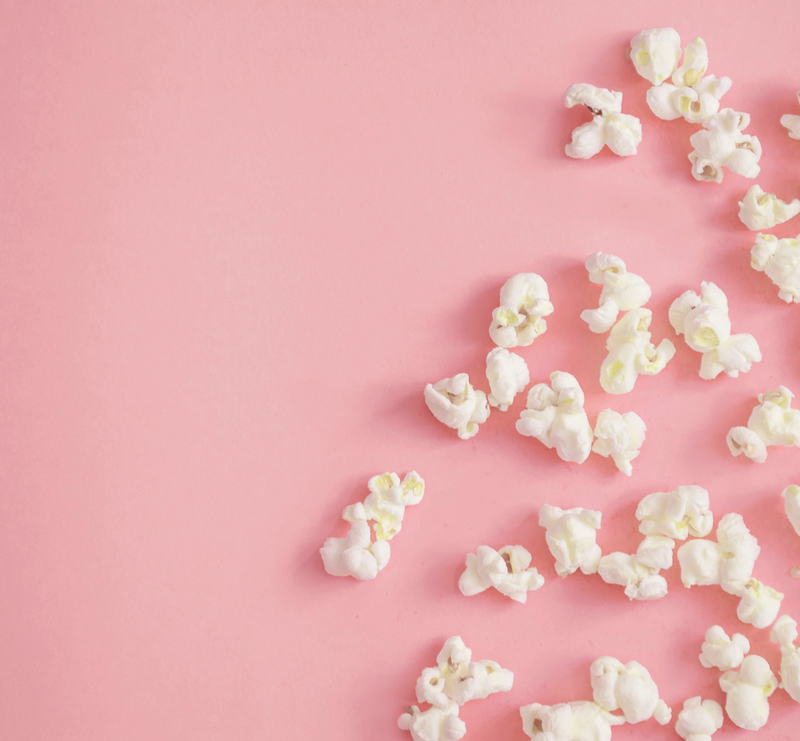 THE FOLLOWING CONTENT MAY CONTAIN AFFILIATE LINKS. WHEN YOU CLICK AND SHOP THE LINKS, WE RECEIVE A SMALL COMMISSION.
Hey there, sweet mamas! Sometimes, there's nothing better than a cozy night in with our favorite films, a bowl of popcorn, and our comfiest PJs. Whether it's a rom-com that makes us swoon, a drama that tugs at our mama's heartstrings, or a feel-good film that inspires us, these movies have a special place in most of our hearts. 
Lights, camera, action! So, grab your gal pals (or enjoy a solo movie night), and let's dive into the top 10 movies we mamas love to watch on repeat.
"10 Things I Hate About You" (1999)
This modern take on Shakespeare's "The Taming of the Shrew" is a delightful mix of romance, humor, and heart. With memorable performances by Julia Stiles and the late Heath Ledger, it's no wonder this '90s classic has become a go-to favorite for movie nights. I now watch this gem with my teen Lily. She loves it!
Get ready to laugh, cry (a lot), and experience all the feels with this iconic love story. Ryan Gosling and Rachel McAdams bring Noah and Allie's passionate romance to life, and we're not ashamed to admit we've watched this one more times than we can count. It's genuinely a fitting and beautiful way to go. I tell ExhaustDad I want our end to be like the end of this movie. 
"What, like it's hard?" in this feel-good, empowering movie, Reese Witherspoon shines bright like a diamond as Elle Woods, the sorority girl turned Harvard Law student. It's the perfect reminder that we can accomplish anything we set our minds to (and look fabulous while doing it!).
Nobody puts Baby in a corner! With incredible dance numbers, sizzling chemistry, and memorable quotes, this classic film has us dreaming of a summer romance and practicing our dance moves in the living room. Not gonna lie. The soundtrack is still one of my faves. 
"Bridget Jones's Diary" (2001)
This hilarious and relatable tale of a single woman navigating love, work, and self-acceptance is heartwarming and laugh-out-loud funny. Plus, let's be honest, who wouldn't want to be caught in a love triangle with Hugh Grant and Colin Firth?
"When Harry Met Sally" (1989)
With its witty dialogue and undeniable chemistry between Meg Ryan and Billy Crystal, this romantic comedy explores the age-old question of whether men and women can indeed be just friends. One thing's for sure—we'll have what she's having! 
The ultimate Cinderella story, "Pretty Woman," features Julia Roberts as a charming escort and Richard Gere as the dashing businessman who sweeps her off her feet. It's the perfect mix of romance, humor, and shopping montages that we can't resist. 
This cult classic, written by the hilarious Tina Fey, is so fetch! With memorable quotes, unforgettable characters, and important life lessons, "Mean Girls" is a must-watch for any girls' night in and another teen mom date fave in our house.
"The Devil Wears Prada" (2006)
Fashion, drama, and Meryl Streep—what more could we ask for? This entertaining look at the cutthroat world of high fashion and Anne Hathaway's relatable performance makes "The Devil Wears Prada" a movie we love to watch on repeat.  
As if we could leave this '90s classic off our list! With its witty dialogue, unforgettable fashion moments, and heartwarming life lessons, "Clueless" is a film that never goes out of style, and yes, you guessed it, another one to enjoy with your teen daughters! Alicia Silverstone's iconic portrayal of Cher Horowitz, the lovable and stylish high schooler, has us reaching for our plaid skirts and knee-high socks.
So there you have it, the top 10 films we mamas love to watch on repeat! So grab your popcorn, put on those cozy PJs, and hit play on your favorite flick. Whether you're looking for romance, laughs, or some serious girl power, these movies will surely make your movie night memorable.
" I'll have what she's having."
My movie night faves 

Happy watching my mama friends! What are your go-to movies for a perfect night in? Please share your favorites in the comments below.