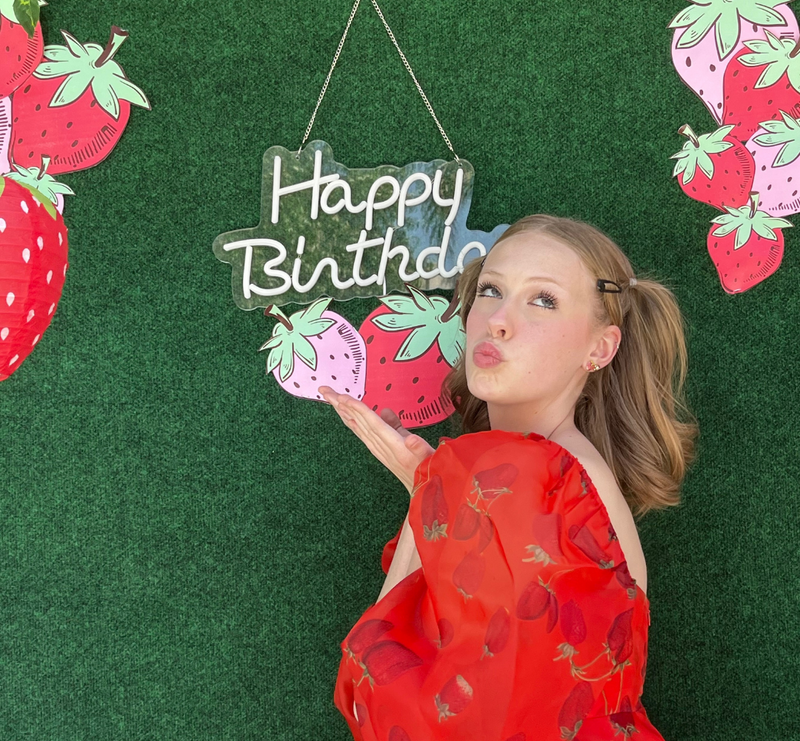 Hey there, fellow mamas. Grab a cup of your preferred caffeine and get comfy—because today, I'm sharing a milestone that's got me all up in my feelings. Yes, my baby girl, my firstborn, the one who first introduced me to the beautiful chaos of motherhood, just turned sixteen. My little muse, Lily, who has inspired countless designs for our brand, from 'Raising Tiny Humans is Exhausting' to 'I Breed NON-SLEEPERS,' is now a young woman. How did that happen? Buckle up, mamas, it's about to get emotional (and, of course, a bit humorous because, let's face it, laughter has been our survival tool).
The Day You Made Me a Mom:
Sixteen years ago, you came into this world, red-faced and loud—letting everyone know that a star was born, our little zero to-ten baby. I was suddenly a mother, holding this tiny human, marveling at the wonder and terror of it all. You weren't just my daughter; you were my heart living outside my body.
The Non-Sleeping Phase:
Remember that shirt that says 'I Breed NON-SLEEPERS'? Yep, Lily, that was you, kiddo. Those long, sleepless nights when you decided that sleep was for the weak—I must admit, I didn't find them very amusing at the time. But looking back, those moments are now some of my favorite memories. Nothing bonds a mother and daughter like binge-watching at 2 am and car rides to the border of Mexico.
Your Unending Love for All Things Sparkle:
From glittery crafts that left our home looking like a disco ball exploded to the sparkly outfits that had you standing out in every crowd—you've always brought sparkle into our lives, metaphorically and quite literally. Even your teachers call you their disco ball Lily. 
The Strawberry and K-Pop Obsessions:
If I had a penny for every time we've had strawberries in some form or bopped to a K-Pop tune in our living room, I'd be able to buy a small island. But honestly, I wouldn't have it any other way. Your passions have made our home a lively, vibrant place and taught me more about Korean pop culture than I ever thought I'd know. I'll still pass on the smelly bag of kimchi you like. I'm not a fan.
The Real Life Unicorn:
Lily, your love for unicorns and fairies has always been about more than just mythical creatures. It symbolizes your unique spirit—always rare, always magical, always unapologetically you, and always free.
So, to my strawberry-loving, K-Pop-dancing, sparkle-donning, real-life unicorn of a daughter, happy sweet sixteen! I am so proud of the young woman you've become. You've taught me more about life and love than you'll ever know, and you inspire me daily.

To my fellow mamas, hug your tiny humans a little tighter today. Because one day, you'll blink, and they'll not be so tiny anymore. And while every phase has its own beauty, there's something about the firstborn—the one who made you a mom—that forever holds a special place in your heart.
 "If I could give my daughter three things, it would be the confidence to always know her self-worth, the strength to chase her dreams, and the ability to know how deeply loved she is." ~ Unknown
Now, I'm off to cry in the fetal position. Wish me luck! And while I brave the world of my baby growing up, share your own heartfelt stories about your kids growing up in our comments below.

We mamas have to stick together through these milestones time waits for no man, that's for sure!