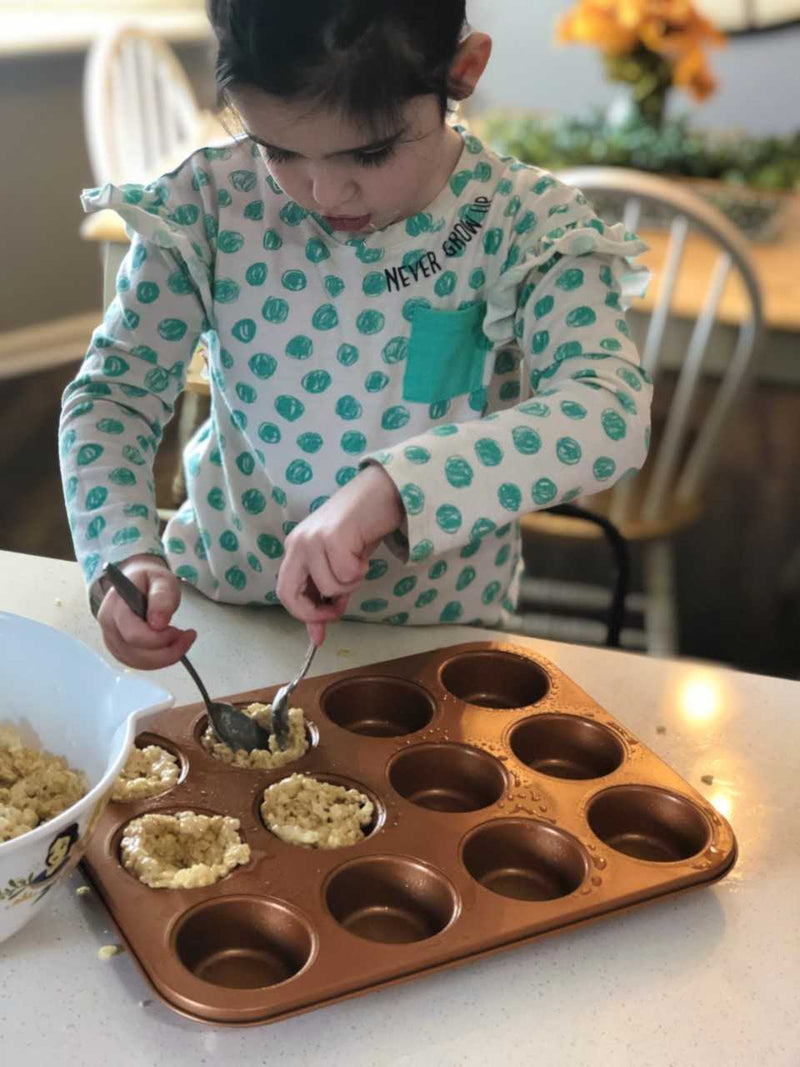 When it comes to cooking in the kitchen, one thing is for sure, in our house, it's a family affair. Since the very early age of one, Sophia, my four-year-old has been cooking and baking up a storm in my kitchen. She learned how to crack her first egg before the age of two and found a love for creating recipes very early on in her cooking career. I must admit I was nervous about the mess that would become of my kitchen, but the memories we would make and the moments we shared far surpassed these concerns. As the years have gone by, Sophia has become quite the little chef. She makes the most delicious apple pie I have ever tasted and her secret ingredients would make you laugh… but they work! I'll give you a hint… there is more fruit than apples and a pinch of salt goes a long way! 
Over the last few months, she has found a real joy in baking family creations for the holidays. Sophia and I create fun recipes and share them with followers on our blog and social media channels. She and her little sister Priscilla have a blast creating "cooking shows" to share with our followers. We just love to celebrate every single holiday together and Easter is one of our favorites. We decided it would be fun to share an easy family friendly recipe that kids can make almost independently with just a little help from an adult.
Rice Krispies treat nests were the perfect snack/craft to feature for this holiday. They are so simple to make and aside from melting the butter and marshmallows, children can do the rest on their own! Sophia and I had so much fun making these little Peep nests to share with our followers, and we hope you will have a great time making them with your family too! The best part is you can use your imagination and get creative with your nest filling! Sophia chose Peeps, but you can fill them with anything-- jelly beans, fruit, the possibilities are endless!
To make these fun little creations you need:
-5 cups Marshmallows
-1 stick of butter
-Cooking Spray
-Yummy Fillings for the Nests!
Melt butter and marshmallows till blended well. I use the stove top, but you can do this in a microwave safe bowl. Mix in crispy cereal and blend well. Use cooking spray and coat muffin pan well. Using hands or spoon place mixture into pan and press center to create a nest hole. Let cool for about 15-20 minutes. Take out of pan and decorate with fillings. 😊 Enjoy!
 ____________________________________
Lindsay is a lifestyle blogger and mom to 2 little ladies. To read more of her blogs, click here. You can also follow her journey through motherhood on Instagram.