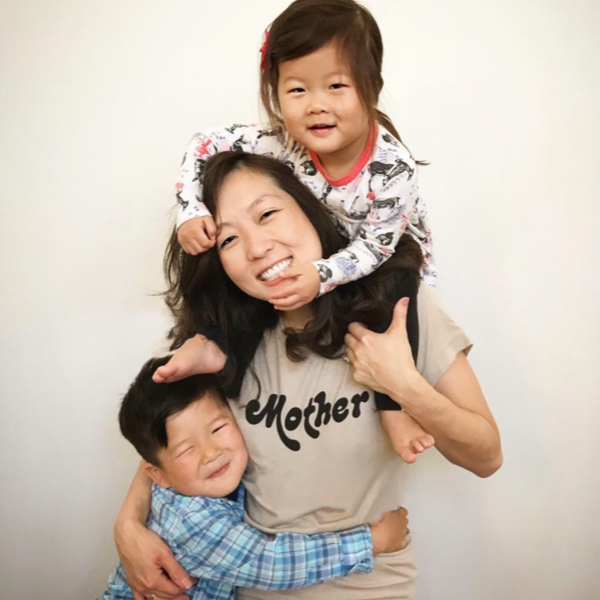 Post originally written by mother of 2 adorable tiny humans, Christina Peng of @onbeingmommy
It's Women's History Month.
It's awe-inspiring to think of all the incredible achievements made by so many women today and throughout history, whether as suffragists in earlier times, activists, scientists, educators, and business leaders, to name some of the roles played by many that we most commonly hear about and recognize.
It's absolutely amazing. But for those in the trenches of motherhood, it can sometimes feel discouraging or even depressing. The endless effort. The backbreaking work. The never-ending worry. The constant pouring out. We give so much of ourselves every minute of every day - yet it sometimes feels like we have little to show for it when the day is over.
There is no achievement award to celebrate that amazing parenting breakthrough you might have come up with. There is no year-end bonus to honor how you went above and beyond. There is no title or promotion to recognize the experience and skill that went into keeping it all together.
Yet we do it. We do it because that's what we do. We're moms. We are wired that way. We're more exhausted than we thought possible, but somehow we still love it. Because as hard as it may be, it's easy for us to pour it all out, when there, right before us, in the form of these beautiful miraculous little beings, lie our very hearts.
And though we may not feel it nor the world realize it, a mama's work is truly the some of the most significant work there is. For we are shaping the worlds of our little world changers, molding the minds of miracle workers, and building the character of the next generation of leaders. We are growing them, raising them, teaching them. And most important of all, we are Loving them, instilling identity, agency, and purpose into the ones who mean the most to us.
That's significant. In fact, it's the most meaningful work anyone could do. And the impact is far-reaching, beyond what we imagine, because every child affects those around them. Every child has influence. Every child makes a difference. And every child grows up to become an adult who changes and impacts the world in some form or another.
So today, I want to recognize all the mamas out there and remind us all that our work matters. There may be no page in a history book, no monument, no fancy interviews, or media features. In fact, more often than not, there's hardly much recognition at all.
But behind every history maker is a mama who made it all possible. A mama who labored, who birthed, who cared, who gave, who sacrificed, who made ends meet to make it all happen. The world truly runs on the love and labor of moms.
And for that, I celebrate every mama this month. Because every mama is making history, whether she knows it or not.
 (Pictured above: Christina P. in our 'Mother' tee)