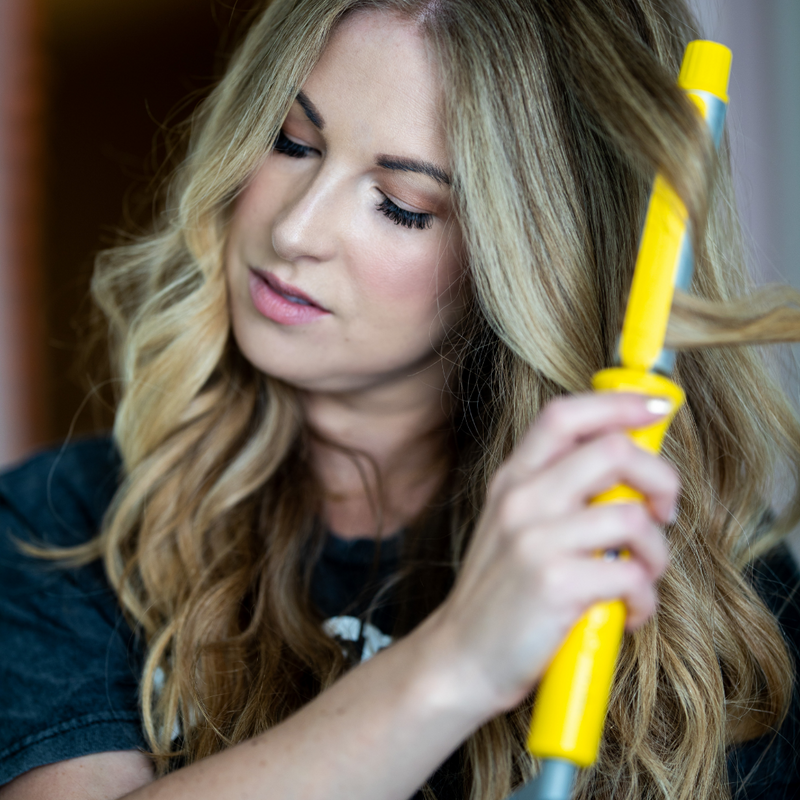 I know you'll agree with me when I say that it doesn't matter your hair type, we all know what the "frizzies" are. Whether you have naturally voluminous (curly) hair or if you have stick straight hair. Nobody likes those pesky frizzy hairs. Good news! We discovered a product that actually works! This Instant De-Frizzer aerosol goes on easily and is literally magic in a bottle. Just spray about 4-6″ away from hair and brush through your hair. We've tried it and it's amazing!
Another favorite is the Restore Perfecting Spray. Spray on damp hair from roots to ends and comb through before styling with a blow dryer. Not only does it have detangling powers, but also acts as a heat protectant. What more could you ask for??
On the company's site, their mission statement is clear:
"We are problem solvers. We solve the toughest beauty challenges with science and patented technology. Our founders are hair stylists who were fed up with the limitations of conventional products and scientists from outside the beauty industry who werenot confined by preconceived notions of what can and can't be done. Twenty patents, over 40 products, and more than 100 awards later, we have countless love letters thanking us for making products that keep their promises and for changing lives in ways both big and small. We are the Living Proof. And so are you."
They also have a blog called "The Strand" (how cute is that name?!) Check it out here for more styling tips!
Living Proof products can be found at your favorite retailers: Sephora, Ulta, Nordstrom, and of course on their own site. What are your favorite Living Proof products?
XO,
Julie