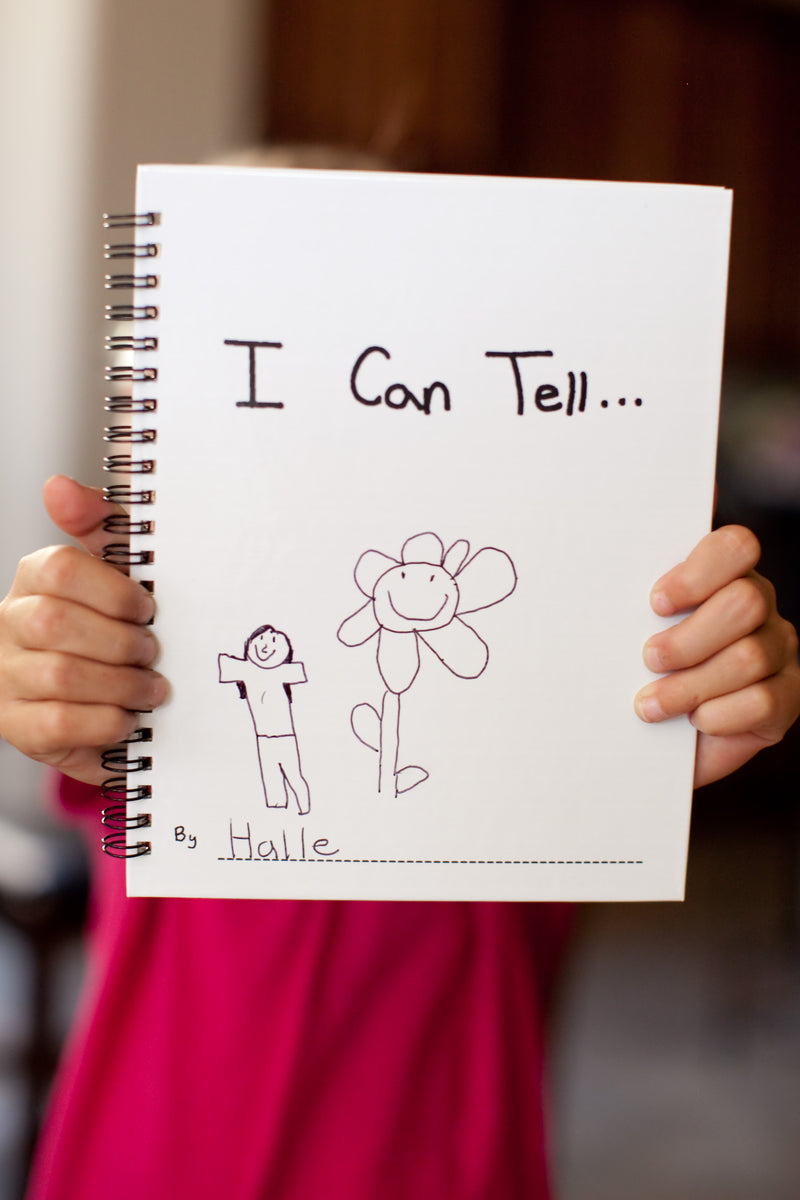 Rarely does a week go by without headlines detailing allegations of sexual harassment, assault, and abuse.  Data suggests that one in three women will experience sexual violence in her lifetime.  
The statistics are staggering for our children as well.  While much abuse goes unreported, it has been estimated that one in four girls and one in six boys will experience contact sexual abuse before turning eighteen.  The median age of childhood sexual abuse is only nine years old, and less than 10% of children tell.  Over 90% of children know their abuser, so the "Stranger Danger" lessons from our own childhoods just aren't enough to protect our kids today.
Teaching our kids how to best stay safe needs to begin early in childhood.  The American Academy of Pediatrics recommends that parents begin teaching their children body safety information as early as age two.
Childhood sexual abuse is such a disturbing and sensitive topic that it's hard to think through having a conversation about it with our children.  Yet an informed child is a better-protected child, and there are some high-quality resources that can help parents and kids.  I personally created a child abuse prevention educational kit for elementary school-aged kids and their parents to complete together, called The Body Safety Box; and I'm so thankful that it's served thousands of children to date.
When I started teaching first and second graders many years ago, I had no idea that child abuse was occurring at epidemic proportions.  As a teacher, I always wanted to create classrooms with kids where they felt seen, known, welcomed, and valued… the way we'd all feel in a safe, loving, and healthy home.  The more I continued to learn about child abuse in my own studies coupled with what little was being done in prevention, the more compelled I became to help meet children's primary need of safety; and The Body Safety Box was born.  I've devoted the past decade of my professional energies to preventing child abuse, and we can all do our best as parents to bring quality prevention education to our own children and to their peers.   
Check out these resources to help keep your child and your community's children safe.  Let's change the narrative for all of our children and help prevent childhood sexual abuse.  
Child Abuse Prevention Resources
The Body Safety Box.  The Body Safety Box is available in two versions, one for ages 5-8 and one for ages 9-12.  It is also available packaged in classroom kits for use in schools, churches, and community groups.  Lessons are active, fun, and kid friendly; and all materials and language for adults are included.  www.bodysafetybox.com
Those are MY Private Parts.  This book for children is written by Diane Hansen, a mom who is a survivor of childhood sexual abuse, and is illustrated by her young daughter.  It's geared for children from Pre-K through around second grade and is available on Amazon.  https://www.amazon.com/Those-are-MY-Private-Parts/dp/0976198800
Voices for Safety.  Developed by Dr. Judy Krysik, Voices for Safety provides lessons for Pre-K children in school settings.  www.voicesforsafety.com
Speak Up Be Safe for Athletes.  This ChildHelp program is designed for youth sports teams.  https://www.childhelp.org/subs/speak-safe-athletes/
Darkness to Light.  This organization offers prevention training for adults, both in person and online.  Darkness to Light also has an extensive statistics section on its website.  www.d2l.org
 -Dr. Missy Gryder