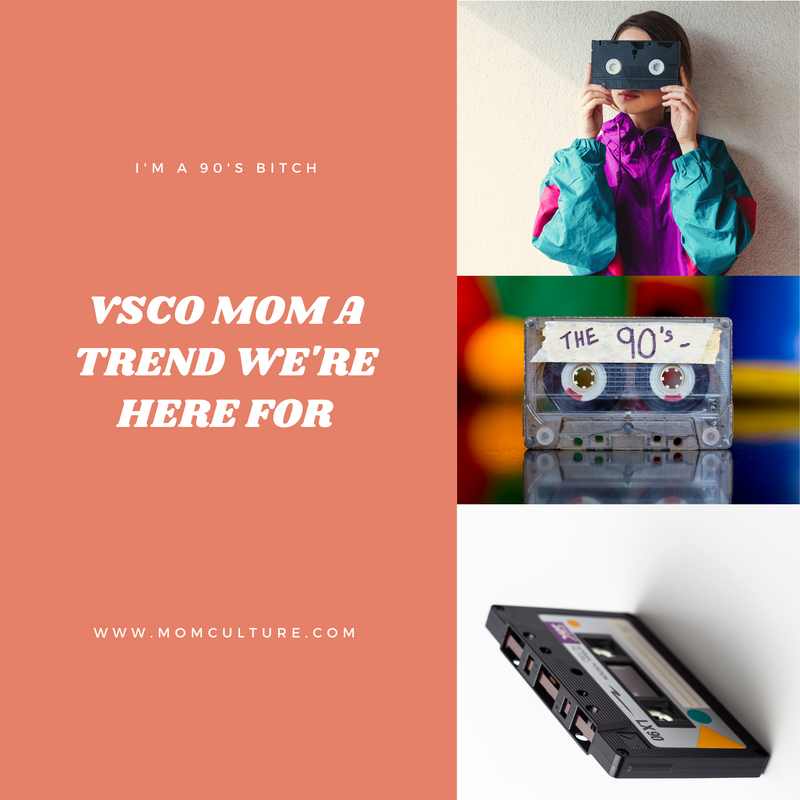 *Que Britney Spears song* The 90's are back and we are here to reclaim our fashion. Because, let's be real, we are still all that and a bag of chips. So, lets grab our scrunchies and dive into some "VSCO" Mom essentials.
Probably one of my favorite items on this list: sweatpants. 
Don't be a scrub, grey sweatpants are a must-have.
Scrunchies are the staple of this take back. These corduroy scrunchies are really channeling those 90's vibes. 
Would you be a VSCO Mom look without oversized shirts?
Vibe check! Sending out those good vibes with this tee.
This Vans Shirt is totally tubular man!
Lets get crunk! This Feeling Great Tee is totally VSCO.
Come on mama, you know you love your boyfriend jeans.
While we're on denim, remember our jean jackets? 
We're bugging out! Corduroy is back!
You go girl! Grab those hella cute overalls.
Checkered Vans were the "bees knees"!
As If! Totally channeling our Clueless faves.
Take a chill pill, we see you in these plaid Vans, Cher.
Dionne double dares you to wear this blazer!