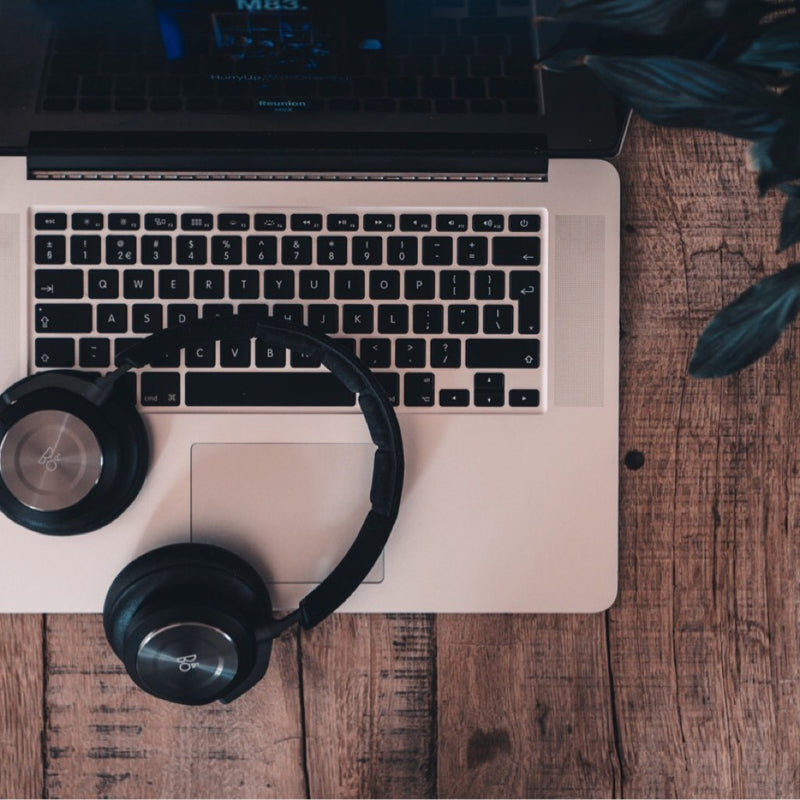 Reading blogs and books are great, but there is just something about listening to an audio book or a podcast. Sometimes it's nice to be able to do other things while feeding your brain. I like to listen to podcasts while I'm driving or going on a walk. There are so many podcasts out there! 
Since today is International Podcast Day, we made a list of our 5 favorite podcasts. And to make it even easier, Apple has a Podcast app! (shameless plug for Apple...pun intended) 
Our 5 favorite podcasts (in no particular order) are:
1. RISE (by Rachel Hollis) 
To say this woman is inspirational, is an understatement. Read our previous blog about her and her amazingness here. This podcast ranges from motivational topics, to self-care, to everything in between. 
2. The Mom Confidential (by Danielle Lucia Schaffer and Nikki Katz - aka @citygirlgonemom)
These ladies discuss all kinds of mom truths...most which shouldn't be shared with "little" ears. It's a fun way to find humor in the craziness of mom life.
3. Entrepreneur on Fire (by John Lee Dumas)
This will light a fire for you if you want to start your own business!
4. RISE Together (by Rachel and Dave Hollis)
Again, we love Rachel Hollis. Her and her hubby host a podcast together talking about marriage and parenthood and how to still maintain that "honeymoon phase" feeling of being in love with your partner. Very useful! My husband and I listen to this one together. 
5. The Alison Show (by Alison Faulkner)
 She is not only super spunky and fun to listen to, but she is very motivational and offers great tips to move forward in business. Whether you're a blogger, working on a side hustle, or working full-time in an office setting. She has something for you!
What are some of your "go-to" podcasts?
XO,
Julie