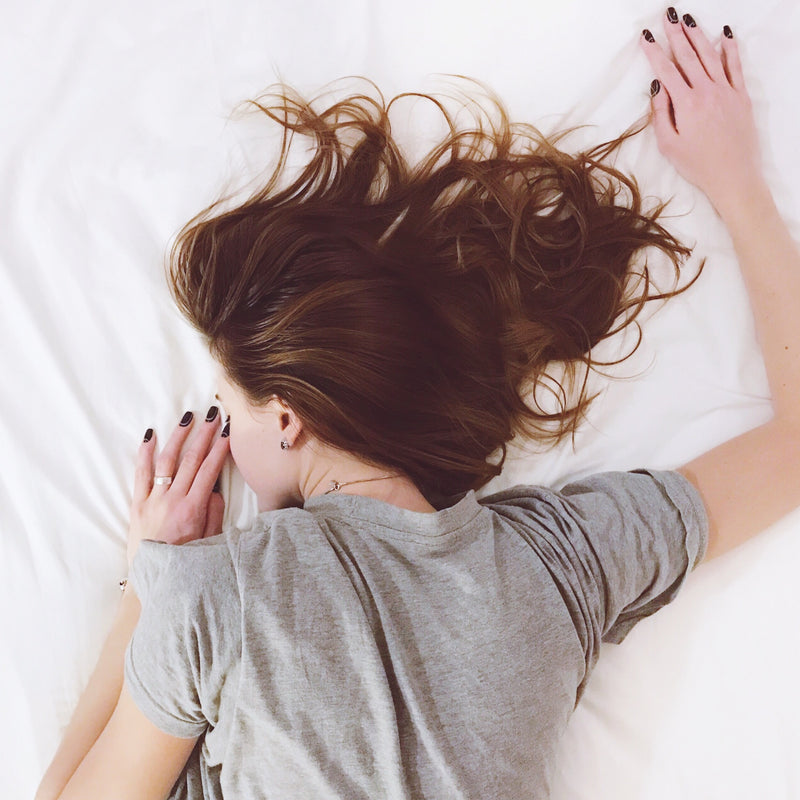 Did you know it's the National Sleep Foundation -Sleep Awareness Week, March 10 to 16, 2019?
I love to sleep....when I can actually get it. With three kids at home, I feel like I haven't honestly slept in over a decade, ladies, I swear!
We're FINALLY starting to get to that 'golden stage' where almost everyone is staying asleep and in their own room for (most of) the night... thank the Lord.  As sleep has gotten a tad bit better in our house, we still have a few struggles most are mine and our oldest daughter's inability to fall asleep.  We're typical females with over-stimulated minds that wander all night...sound familiar?   If you're like me and that long list of 'must do's' and 'worries' get your mind going at night try a few of my favorite tricks and products. 
1. It's not always easy but If I can swing a soak in the tub it's always with Dr. Teals Pure Epsom Salt Soaking Solution.
2. Natural Vitality Calm drink has been a staple in my motherhood since year one. Natural Calm is a fruity, effervescent drink that promotes healthy magnesium levels and balances calcium intake—helping you to feel less stressed and more relaxed.
3. ZzzQuil is a newer product I recently started using for both myself and our daughter (they offer a children's version) it's a gummy melatonin.  This unique blend of Melatonin and botanicals like Lavender, Chamomile, Lemon Balm and Valerian Root has been a winning combination for me lately.
4. Dodow was designed with chronic insomniacs, like myself in mind.  This little blue light will help ease the busy mind and lull you to sleep with its amazing technology. 
1. For the busy little minds that sometimes can't sleep, zzzQuil offers gummies for kids too! 
2. Every kiddo needs a lovey and all of our babies have had their own Scout dogs. These programmable dogs will learn your child's name and play 15 minutes of night night music for them making bedtime routines a little easier with a friend by their side.
3.  Another new zzzQuil product we've been trying is their soothing Aromatherapy balm.  Apply this relaxing balm after bathtime to relax the busiest of littles to help set them up for a good night sleep.
4. Night lights are a must in our house and all my kids have had these fun little characters featured on their ceilings to 'Protect' their rooms. The offer an array from princesses, to ocean scenes and superheroes they've got a light to keep your little at ease.
We can all agree sleep is so important for functioning in our day to day lives not just for us but for the littles too.  However, you have to get it mama try and get some zzz's in.  We hope this little list of our loves can help you find some new tips and tricks to get some much-needed rest!