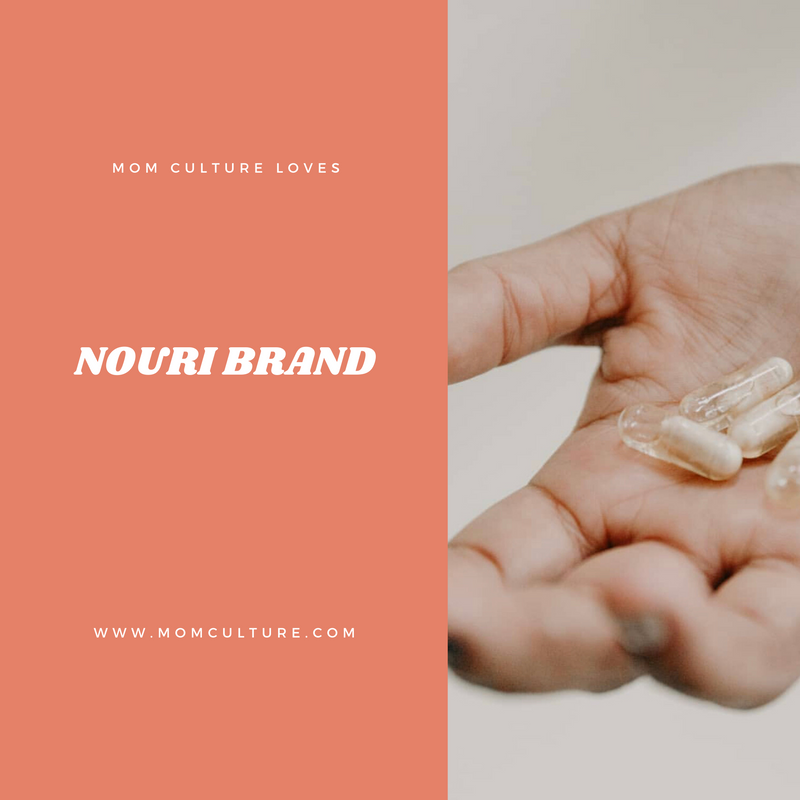 The holidays are fast approaching and that means the hustle and juggle for us busy mamas is about to get real crazy real quick.
We all get so busy preparing the house, the kids and managing all the commitments for the season that we forget to take care of ourselves during the busy holiday rush.  I know I personally tend to get extra run down from all the extra treats and running around and I'm not at my "winter best".
This year, I'm trying to tackle the holiday sluggish feelings before they begin with a little help from our friends at Nouri.
Did you know that 90% of how you feel starts in your gut mama?  Or, did you know that 70% of your immune system is located in your gut? Food for thought! (no pun intended)

Gut health issues range from feelings of being bloated, discomfort after a meal, constipation, heartburn, weight changes, sleep disturbances, skin irritation, autoimmune conditions, and food intolerances can all be signs of an unhealthy gut.
Raise your hand if you've experienced any or all of these...#askingforafriend 
Nouri is a female-founded company by Carol Beckmen and is the first in the world to deliver a two-in-one supplement containing probiotics + omega fatty acids, and all of their ingredients are supported by science. "Each capsule contains targeted probiotic strains to do super work in your gut, and the best part about our Ahiflower oil is that it delivers plant-based and vegan omega fatty acids to support the health of your brain, skin, and hormones."
One pill a day of their plant-based omega fatty acid probiotic is all it takes to keep your mama tummy in check so you can indulge in your favorite holiday treats.  
A 30-day supply is just $40 to aid your gut health during the busy holidays!
To learn more about Nouri please check them out here!