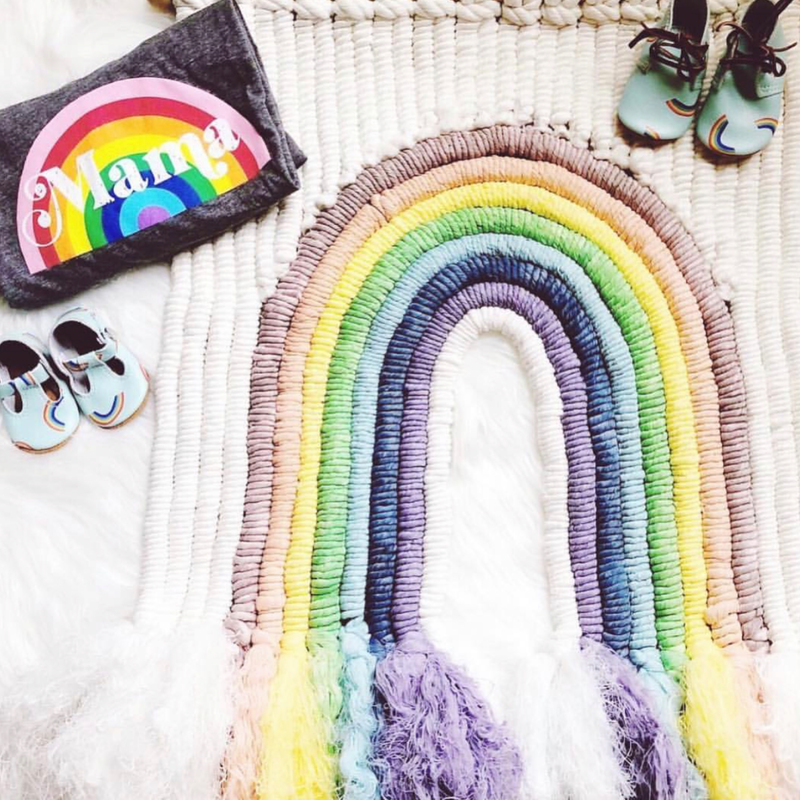 We love celebrating our beautiful Rainbow Mamas and their much-anticipated arrival of their Rainbow babes at the Mom Culture and thought it might be extra special to show some of our favorite 'Rainbow Nursery' items to you.
1. This adorable rainbow storage and book bin is one of my faves. It's so cheerful and functional and will totally grow with your baby into a big kid.
2. You can light up your little's room with these adorable ceramic night lights available in two soft clouds.
3. This modern rainbow adds a beautiful artistic element surely to brighten up your rainbow babes wall.
4. This flag is the perfect reminder that the Magic truly is in your beautiful little miracle rainbow babe.
5.  This dreamy pillow adds an extra splash of color to your favorite nursery chair and can easily grow with your babe.
Check out our Rainbow Mama and Rainbow Babe collection here. Remember, we will be sharing Rainbow Mama stories on our blog throughout the entire month of October in honor of Pregnancy and Infant Loss Awareness day on 10/15.